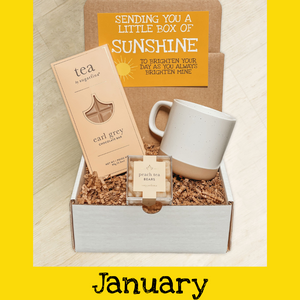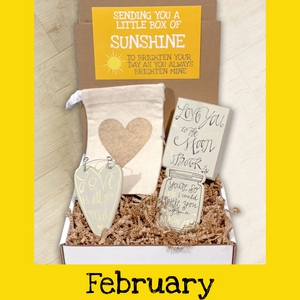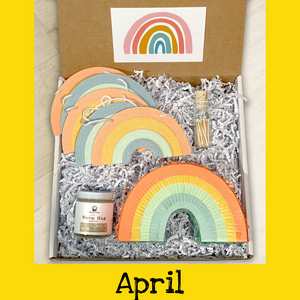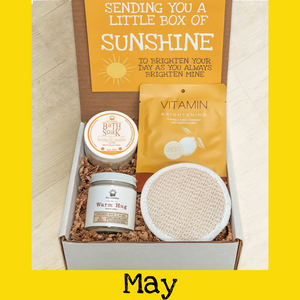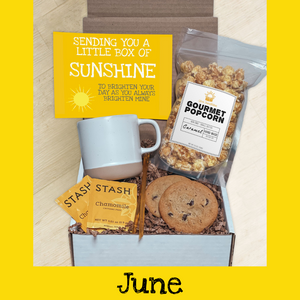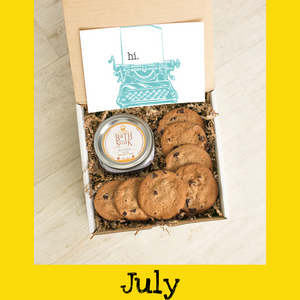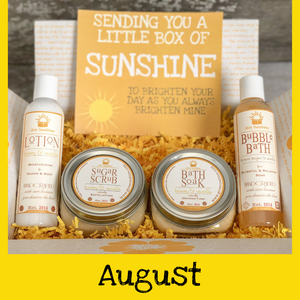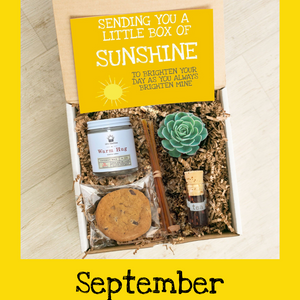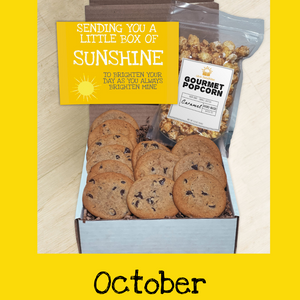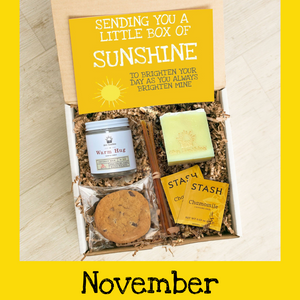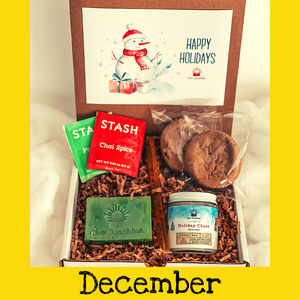 Full of happy treats designed to surprise and delight as often as you like, our sunshine subscription box is designed and handmade with love in California.
Our Sunshine Subscription box is a thoughtful way to celebrate birthdays, anniversaries, or just because you want to brighten someone's day. 
Choose from a 3-month, 6-month, or 12-month subscription with a gift box delivery each month. 
Please refer to the images, but each a different customer-favorite box arrives suited for that month or seasonal event: 
Here's an example from last year of which boxes were delivered (The actual boxes sent varied but will be close to the examples below). 
January- Cup of Sunshine Box
Feb- Love Box
March- Sunny Pop Box
April- Rainbow Box 
May- Oh Happy Day Box
June- Cup of Tea Box 
July- Hi Box
August- Ray of Sunshine Box
Sep- Sunshine Box
Oct- Sunshine Treat Box
Nov- Sunshine Soap Box
Dec- Joy Box Two
SHIPPING:
For easy gifting, there is never a
receipt in the box.
Our products are carefully gift packaged and ship via Priority Mail in the US (1-3 business days).